Social Security Disabilty
When it comes to Social Secuirty Disabilty you need a knowledgeable guide to lead you through the confusing bureaucracy you'll have to deal with. You'll need perseverance to win your claim for social security benefits. An experienced disability practitioner will make sense of each step along the way to reach a final decision.
The reality is that you may very well find yourself having to attend a hearing to answer a judge's questions who will then decide whether or not to approve your claim. Preparedness is essential to winning your claim, from medical evidence to accurate testimony, we'll be there to get you ready for the important moments in your fight for benefits.
When a person's recklessness and negligence results in injury, sickeness or death that person is resposible and must pay money to the person or persons injured. When you have been injured due to the negligence of another party you need and expereinced personal injury attorney to help guide the case and get you compensated for the injuries to your body, mind and property.
We have succesfully handled medical malparctice, motor vehicle, and slip and fall cases of all kinds.
Estate Planning
Your Estate is made up of everything you own whether it is your home, real estate, cars, bank accounts, cash and personal items. . You want to ensure that your estate passes to your loved-ones accordding to your wishes with the least amount of taxes, court costs and legal fees as possible. Most importantly, a good Estate Plan will avoid complicating an already difficult time for your loved-ones.
Wills, Trusts, Power of Attorney and Advaced directives are all tools that will ensure your estate is distributed according to your wishes and descisions regarding medical treatment and care are carried out as you desire.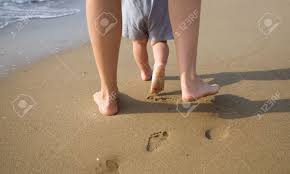 Put our long experience to work for you when it comes to protecting your home from foreclosure. When it comes to foreclosure defense, the key is to put every available legal option to work thereby creating the most powerful weapon possible to defend your home.
From mediation, to recognized defenses such as payment, to counterclaims for CUTPA violations, a comprehensive counterattack is the best way to defend your rights as a homeowner.
We have over ten years of experience helping injured workers get compensated for their work related injuries. Don't let the insurance companies block your access to benefits to which you are entitled. Too many times injured workers come to me when important deadlines have passed because they were not informed of proper procedures. You need someone to protect your interests when you are injured at work while you focus on getting better.